We've all seen the tutorials, so we know that makeup has the power to transform. The question is, can it transform you into a younger version of yourself? Yep, it sure can, with the right tools and tips. Even if you're a beginner with no makeup expertise at all, there are a few things you can do to effortlessly wind back the clock. Get started today and look as young as you feel with these 10 makeup tips for the mature among us.
10 –Skip the Powder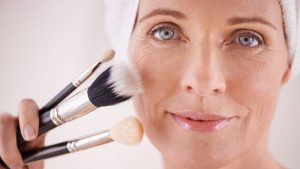 you guys remember the "pancake" powder our mom's used when we were small? Throw that away!! If you do use powder to set your makeup, go for a translucent powder and use a brush to apply it. Then use a setting spray, this helps in many different ways. It sets your makeup, you won't have powder lines in fine lines, so you will look younger! As we get older, powder starts looking dry, ashy, and dusty on our skin, which visually ages us. What we really want is a youthful glow. Many finer lines can be reduced or eliminated with extra hydration. So drink up to ladies!
9 –Translucent Powder Lashes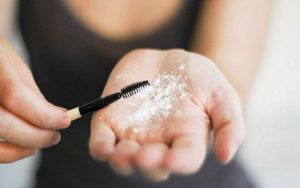 So you're going to ditch the powder that's been aging your skin. But you also want thicker lashes, so don't throw it away just yet. You can use a loose powder to coat and prime your lashes before applying mascara. Only have pressed powder? It's easy to loosen up with a clean mascara wand.
Use the wand to dust the powder onto your lashes. Apply two coats of mascara, wiggling the wand in at the root. From there, sweep up and inward toward your nose. Use a clean brush to sweep away any excess powder that fell out of bounds.
8 –Baby Oil Makeup Remover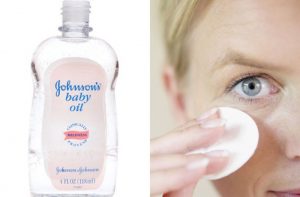 Eyelash loss and thinning is another side effect of getting a little older. It's totally normal, but one thing you can do to slow this down is to remove every single trace of mascara every single night. From there, you want to keep the lashes you do have conditioned. To make sure you never have an excuse not to do this, have some baby oil on hand in addition to your regular remover.
It's gentle enough for babies, true, but you still don't want to get the oil directly in your eye. Drip a few drops on a cotton round. With your eye closed, swipe the round gently back and forth. Apply one more drop to the other side of the round and repeat to clean up any smears. All clean!
7 –Tinted Moisturizer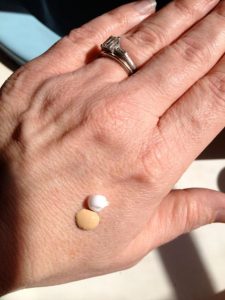 Just because you're older now doesn't mean you need to cake foundation on your face – there's nothing to hide! Fresh, even, moisturized skin is more youthful-looking skin. Take a dollop of your favorite moisturizer and mix it with your foundation. It's the perfect "no makeup" makeup look. Or if you are looking for some color that protects with 30 SPF and something that will work on perfecting your skin during the day, try Radiant Defense by Rodan + Fields, it's worth the hype!
6 –Apply eyelash glue with a bobby pin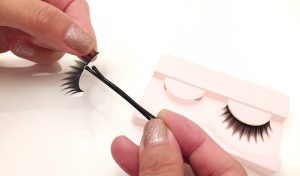 So, saving your eyelashes hasn't really worked out. The good news is that false eyelashes are easier to pull off than you think. First, begin with a "natural" looking strip where the lashes aren't too dense. Cut off the inner third of the strip; you'll only be applying to the outer two-thirds of the eye.
Next, take the bulbous end of a bobby pin and drop a dab of eyelash glue on it. Use the bobby pin to lightly coat the lash strip in glue. Wait for five to ten seconds to let it firm up just a bit. Now, use tweezers to carefully "drop" the lash strip directly on top of your lash line. Press it on gently as it dries all the way.
5 –Lipstick Cream Blush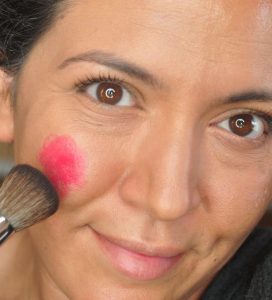 If you want to avoid dry formulas that stick in crevices and emphasize wrinkles, you go with cream formulas. Some cream blushes are much longer-lasting than powders, anyway. The trick here is that you don't always need to go out and buy a new product.
Experiment with using a peach, pink, or red lipstick as blush. You should only need a dot or two, especially if the lipstick is rather bright. Start by placing it further away from your nose than you would powder blush. Blend well with fingers, and finish it off with a little brush blending. Easy peasy!
4 –Foundation over 50? Choose yellow undertones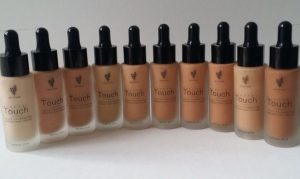 Many makeup articles and tutorials place a lot of importance on foundation undertone. There are various techniques out there to help you determine what's best. Some of these include eye color and your preference for silver or gold jewelry.
Like other things in life, foundation selection gets easier with age. Instead of wondering if you're pink or neutral, default to a slightly yellow undertone. It's not a universal tip, but many women look best with a warmer shade as they mature. The hint of gold adds a bit of warmth that is more commonly associated with youth. The same goes for hair – golden blonde may begin to look more appealing than ashy tones.
3 –Concealer Lip Contour Trick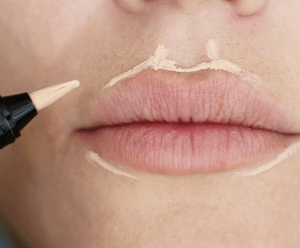 Any lines, hollowness, or sagging around your mouth casts subtle shadows. Conceal the area around them to cancel out any discoloration. This makes your lips stand out a little more. It can also be done after applying lipstick to clean up any little mistakes.
Want lips to look a little more voluminous? A little concealer or highlighter can help there, too. After setting/blotting lipstick, make two to four very tiny dots in the center of your mouth with the concealer or highlighter. Use a clean, stiff brush to pat until blended. This will add more dimension to deflated lips. Who knew, right??
2 –Start multitasking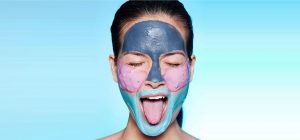 Every area of your face has different needs. Dirt tends to clog pores at the sides of the nose and in the cleft of the chin. Cheeks easily get irritated from dryness or sun exposure. Foreheads can be rather oily for some, and dry enough to accentuate lines for others.
This is why applying different masks to different areas of the face is very effective. Clogged pores can unplug with clay masks, chamomile, and gel masks can calm the cheeks. Balance can be restored to the skin on the forehead with charcoal or rose essence. Don't forget hydrogel patches for underneath eyes!
1 –Apply your perfume to all the right places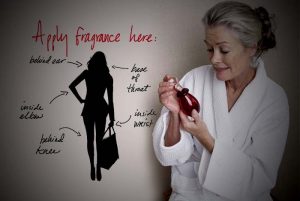 Smelling good is timeless. Fragrance impacts the way we carry ourselves, the mood we're in, the way we feel on any given day. The trouble is, even heady, highly concentrated perfumes seem to fade away before our day (or night) is done. Get around this and make your perfume last not by layering, but by applying it to all the right areas.
For lighter formulas like sprays, you can use a spritz in these areas, but stronger perfumes should be dabbed on with fingers. The idea is to apply the perfume to pulse points, where the heat of our body helps throw the scent. Except we don't stop with wrists and behind ears. Hit your bellybutton, and behind knees and elbows. For even more staying power spritz your back before getting dressed.
As we age, it's important to adjust our makeup and beauty routines to suit our changing skin and needs. By following these tips, you can create a makeup look that enhances your natural beauty and helps you feel confident and radiant at any age.